In-Person Events: Still Here
With the growing rise in technology, one of the big questions people have is whether in person events in a meeting space are still important compared to virtual events.
YOU PICK UP CONTEXT MUCH BETTER IN PERSON IN A PHYSICAL MEETING SPACE
Think about when you've been on a webinar or streamed a conference and needed to ask a question. Did you ever have difficulty phrasing the question because you did not know how it would be perceived? It's difficult to have this problem in person. You can convey more in person in a physical meeting space and give context to your statements.
THE RELATIONSHIPS YOU DEVELOP IN PERSON IN A PHYSICAL MEETING SPACE CONTINUE PAST THE SET TIME
What happens when a webinar or Twitter chat session is over? Everyone goes away and most of the time, you will never talk to these people ever again. This does not need to be the case in person. In person interactions can develop beyond the set meeting time. In fact, that's usually encouraged. This is where real relationships develop.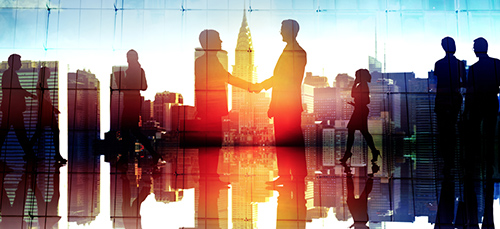 THE CHEMISTRY IS PALPABLE IN PERSON IN A PHYSICAL MEETING SPACE
Building on the personal interaction point, who are your more valuable friends: your in person ones or your online ones? This is also true at in person events. You can feel chemistry with someone at an event and that can turn into a personal relationship which can then turn into opportunities for business partnerships, co-authoring, and collaborations. You're unlikely to have such chemistry with anyone from a virtual meeting.
YOU CAN NETWORK WITH ANYONE AT ANY POINT IN THEIR CAREERS
This may sound like an obvious one but who can you talk to in an in person event in a physical meeting space? Everyone! Events do not have the stringent hierarchies of companies and if someone is on the meeting floor, you are allowed to approach them. This means you have the opportunity to talk to people at any stage in their career and pick up valuable advice.

SCIENCE BACKS UP THE VALUE OF IN PERSON INTERACTION AT A PHYSICAL MEETING SPACE
MIT researcher Alex Pentland and his colleagues at the Human Dynamics Laboratory found that the unconscious elements to interaction are more important than the actual language.

One article stated, "Pentland and his team have studied hundreds of groups in face-to-face meetings where participants wear sociometric badges, unobtrusive devices that record unspoken social signals—who's talking, how much, in what tone, interrupting or not, facing toward whom and away from whom, gesturing how—but don't record what people say."

So all those intangibles such as tone, body movement - those are the keys to understanding. And in events, same as in business, without the ability to read body language and these other queues, you miss critical elements.
IN PERSON INTERACTIONS AT A PHYSICAL MEETING SPACE ALLOW YOU TO DEEPEN EXISTING RELATIONSHIPS
It's not just about meeting people and networking for the first time. In person meetings are great places to deepen existing relationships in a way you can't virtually.


IN PERSON EVENTS AT A PHYSICAL MEETING SPACE HAVE FEWER DISTRACTIONS THAN VIRTUAL EVENTS
If you are attending a webinar and a text message or email hits you, are you likely to check your phone or your email? Yeah, it's pretty likely. But at an in person event, would you do the same thing if you were in the middle of an engaging conversation? Probably not.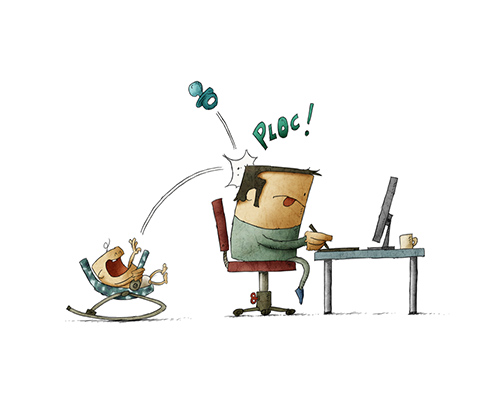 IN PERSON EVENTS AT A PHYSICAL MEETING SPACEFORCE ATTENDEES TO GET OUT OF THEIR COMFORT ZONES
How many times have you attended a webinar or some sort of online meeting in your pajamas? And that's normal! When you're online, you're not expected to be your best self. But when you're in-person, you are invigorated from everyone being around you. You feel more of a need to be sharp, to engage, to listen, and make an effort to get everything you can out of the event. This partly explains why people build better relationships in-person than virtually. Everyone is just trying to engage that much harder in person.
IN-PERSON INTERACTIONS AT A PHYSICAL MEETING SPACE ALLOW YOU TO MAKE MORE OF AN IMPRESSION
In person meetings allow you to make an impression. If you have a great sense of style, this is the time to show it off. These things matter and people take notice.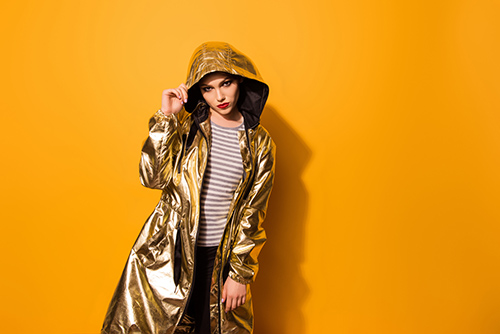 IN-PERSON AND VIRTUAL EVENTS HAVE ATTENDEES SEEKING THE SAME INFORMATION
So now we've talked a lot about how much better in-person events are than virtual events. But does that mean virtual events are useless? Of course not! It turns out based on a study released by PCMA, UBM Studios and the Virtual Edge Institute that people seek the same information regardless of the medium of attendance.
No matter what, people want to gather relevant product and company information. And consumers very much care about being educated. So virtual events must have something going for them. There are many pros of virtual events: they are great for people on a budget, they allow an easy note taking, they take less time, they have less pressure, they are easy technologically. And one more thing: virtual events drive attendees to physical events!
VIRTUAL EVENTS DRIVE ATTENDEES TO PHYSICAL EVENTS
77% of the respondents of the Digitell, Inc. survey said they were inspired to attend a physical event after going to the virtual one. One study shows that 84% of millennials prefer in-person meetings. So the preference for in-person meetings is shared generationally.

So what we are left with is the most ideal event being the hybrid event which caters mostly to in-person attendees but provides a way for virtual attendees to participate as well.

Let us know your opinion on in-person and virtual events in the comments below.
Source: https://eventforte.com/meeting-space-and-in-person-events.html
---